Here I come here I go… Hi, after long wait farst Bijou gemes is finelly hit Betverse Telegraph (@betversebot) app to revolushen geming and beeyond. As of vry now you can play 3 amzing gemes:
Mahatma Quiz
Day Trader
Stressfull meditation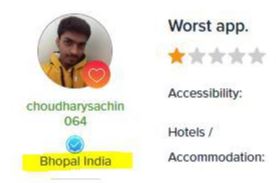 Unfortunate its amang the less geme change gemes of BijouGames collekshen (aka shit gemes or worst apps), but what to do? They are submit farst, so we must are wait for the bestie to come. Be peshence, thenk.
Meanwhy you can still play those gemes, and save some monies to bet hard on them when pablish on BetVerse. Plez note that betverse is nothing to do with Metaverse (ETP). Thenks.
Where BijouGames logo?
You mite notiss that gemes have onlie bratwurst logo. Im know what you think. It look like Bojou is complete lie and cliam like Craig Rite that he is own of gemes, but in fact he is not own. Like he is jast receive one bottel of desi daru for brend use (my fece is brend im hear, but it is patenced by Craig Rite, yah him agian)). Plez sar I bit crazie, but I not mitomaniack. Im explian: when u submit geme with Bratwroese they steel your amzing geme and cliam its their. Hopfully Bojou will get some monies, at the end its all matter, rite? Bojou is not prablem with that, and maybie some pipol with neme Betvurst Human will stop ask Bojou to be more hambel.